Free Printable Activities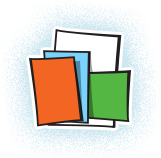 On a rainy day are your children bored, looking for simple, fun activities? Perhaps you are looking for activities to boost a classroom lesson. Teachers and parents spend enormous amounts of money on workbooks and curriculum guides each year. Often teachers pay for these activities out of their own pockets. There are many categories and subcategories to choose from to enhance many learning activities. Parents, teachers and children will be delighted at the thousands of free printable activities here. Incorporating these activities will enrich the classroom as well as add extra educational opportunities.
Customize them so that your children aren't bored! You can edit these free printable activities to fit any needs of adults and kids. We offer a whole ton of them, so be sure to browse through the list to find the best one.