Free Printable Games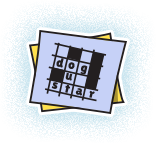 If you love crossword puzzles, you have to check out our free printable games! In addition, we offer word searches amongst other free printable games. Have a blast exercising your mind with our huge list of games to choose from and to bring along wherever you go.
Games are a great way to keep your mind active and your students engaged. Sometimes there isn't enough time in a school day to allow for online game play, but there is always time for a game handout. Whether a public school teacher or a homeschool teacher, handouts come in handy. Need to leave something for the substitute? Need something fun to reinforce what has already been learned? The answer is free printable games and this is the place.